Swati's Story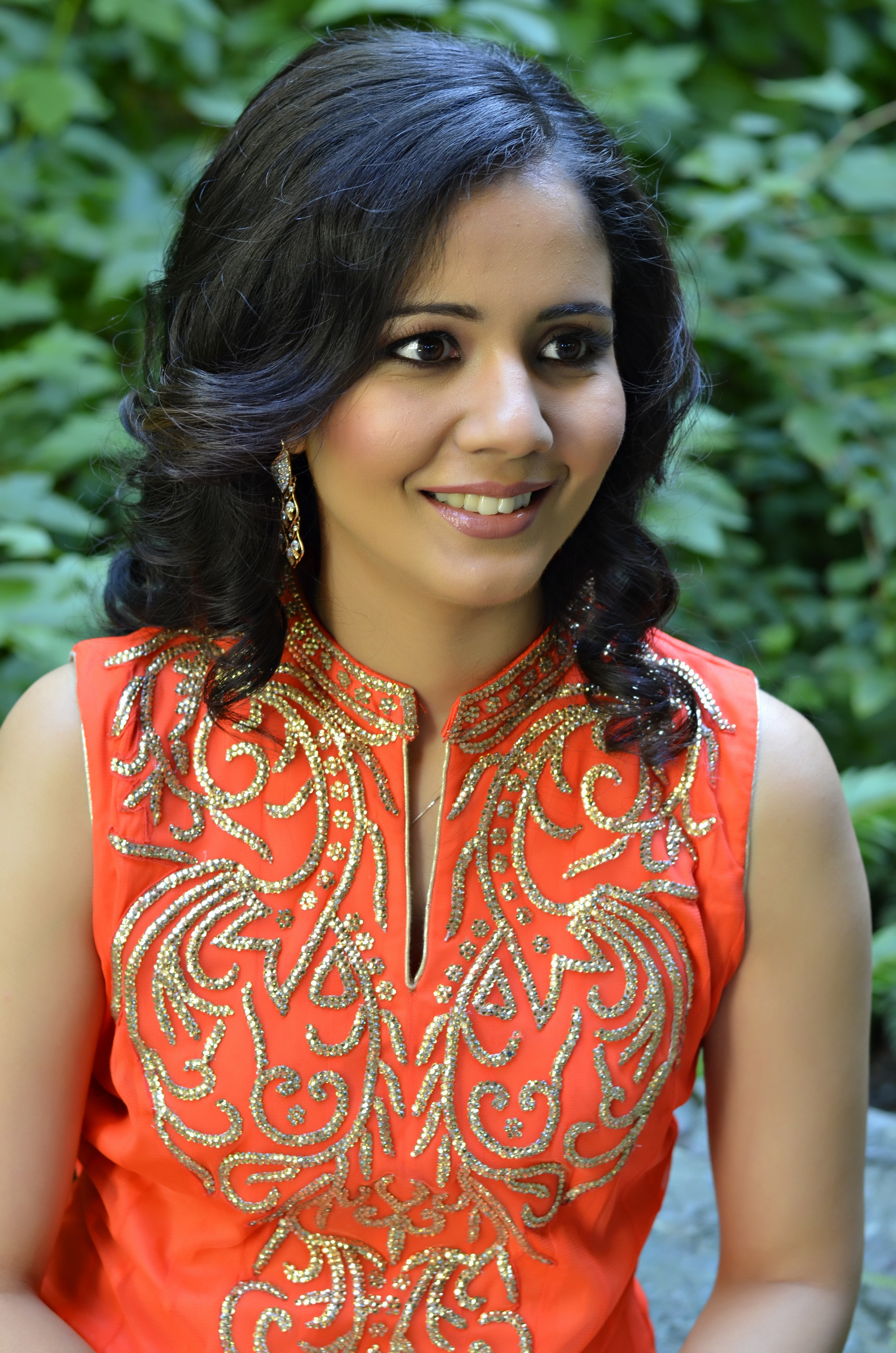 Swati Mishra is a North American Bollywood Singer, Performer, Keyboardist, and 'Tabla' player with roots from India. She started playing musical instruments at the age of 7, and while her peers were listening to popular music, Swati found herself listening to her inspiration - The Ghazal Maestro Jagjit Singh. She holds a Masters degree in Public Health from the prestigious Emory University and a Bachelors degree in Honors Biology. Swati's passion for music has allowed her to pursue a career in music, and she is now a full-time professional singer, performer, and recording artist.
Within 6 months of uploading her first singing video on YouTube, Swati's channel became the #7 most-viewed and #54 most-subscribed channel in all of India. She is especially famous for her Ghazal cover of "Faza Bhi Hai Jawan Jawan" where she is seen playing the 'Tabla' - the video has over 118k+ views on YouTube and over 11k+ likes and shares on Facebook. Her songs "Mera Mann" and "Tum Hi Ho" are among the top covers around the world with over 114k+ and 1 Million+ views. Swati's song "Mera Mann" was appreciated and shared by the original composer/singer/lyricist of the song Falak Shabir (Click here to watch Swati's "Mera Mann" Video on Falak's Page). Her videos on Facebook have been acclaimed by viewers worldwide and her fan base encompasses over 100 different countries.

Click Here to Watch "Mera Mann" by Swati Mishra on YouTube

Leading news journalists have tweeted about her YouTube ratings:

Star News Anchor Kishore Ajwani said - "Congratulations! OMG I didn't know that you were the same Swati!"
Headlines Today and Aaj Tak journalist Gaurav Sawant said - "Congratulations! Hope u achieve ur aim. Follow ur dreams :)"
Swati's musical journey took her back to India, where she was a part of the reality TV show Indian Idol and her idol Salim Merchant loved her voice. Swati has now ventured into Bollywood playback singing and has sung for the legendary music producer Rishi Rich. The song "Dil Kya Kare" has been released under Universal Music Group India featuring the Bollywood movie star Mallika Sherawat and has been in the top charts on iTunes and music charts all over the world.
Swati is known for her unique vocal texture, charismatic and soothing voice, heartfelt renditions, warm and confident stage presence, energetic and interactive performances, and versatility in singing. She is a one-woman show that sings old Bollywood classics, Ghazals, as well as the latest Bollywood hits with equal finesse. With over 150k+ followers on her Facebook page and a growing fan base around the world, Swati has performed at renowned venues and events around USA, Canada, and India. She was also a part of the Indian Idol tour of the US along with other Indian Idol winners and finalists. Swati aspires to continue growing and pursuing her dreams in music. She is now based in Mumbai, India as well as Atlanta, Georgia, USA. 
Join SWATI on her Facebook page to keep in touch with her musical journey and upcoming projects.